mahhal.com
Titan Cable
Regular price
5.800 KD
Sale price
10.000 KD
NEVER HAVE BROKEN, DAMAGED OR DEFECTIVE CABLES AGAIN!
The alloy shell not even prevents excessive bending, but blocks stretching completely. Therefore, you'll have a lifetime warranty on our HALO ALLOY USB CHARGING CABLES!
Highest Quality Zinc Alloy USB 2.0 Lightning cable &  Micro USB cable & USB C Cable .
Supports 5V 2.4 Ampere charge points for super fast charging.
Made of high quality 7 Pin wiring to protect your phone from surge.
Extremely durable and robust aluminum and nylon spiral cladding for strength and flexibility.
39inches / 1m length to make sure you're not stuck to the wall.
Robust quality USB connector to protect from dust and oxidation.
Simultaneous sync + charge capable.

Compatible with 1: iPhone 5/5S/SE, 6/6s, 7/7Plus, 8/8plus, 8/8plus, iphone X and iPad
Compatible with 2: All Standard Micro USB Android Smartphones
OUR GUARANTEE
Our products have high quality standards that will give you the best value for your money.
We do realize that online shopping can be troubling, that's why we are committed to give you an assurance that after you made the purchase and you are not happy with the item, we'll make it right because we value you as our loyal customer. We will take the necessary actions to ensure you are 100% satisfied. Buy it, try it and let us know what you think.
Yi-Links Charge & Sync Flat Usb Data Cable
Yi-Links cables are the absolute best in quality for the market. Featuring high quality materials, Yi-Links brings a cable that gives enhanced signal transfer, maximum speed, and safe performance when you need it most. Use it to charge and sync your phone or tablet at the desk. This is a Yi-Links product, and will bring you the highest quality in charge and sync capability.
| | |
| --- | --- |
| Brand | Welcome for OEM |
| Function | Data transmission and Power charging |
| Charging Voltage | 5V/2.4A(Max) Output |
| Cable Dimension | 1M (Length: 1m/3.3ft, can be customized) |
| Inner wires | 4+1 cores wire |
| Materials | Aluminum+Stainless Steel Spring |
Maximum Speed
Yi-Links creates the absolute standard in high quality charging products to deliver maximum speed to user's devices. Utilizing a large gauge high purity power wire and a large gauge high purity ground wire, Yi-Links's trusted and compatible cables deliver peak performance to each of devices. Don't settle below the standard; let Yi-Links deliver the optimal charging experience for each of devices.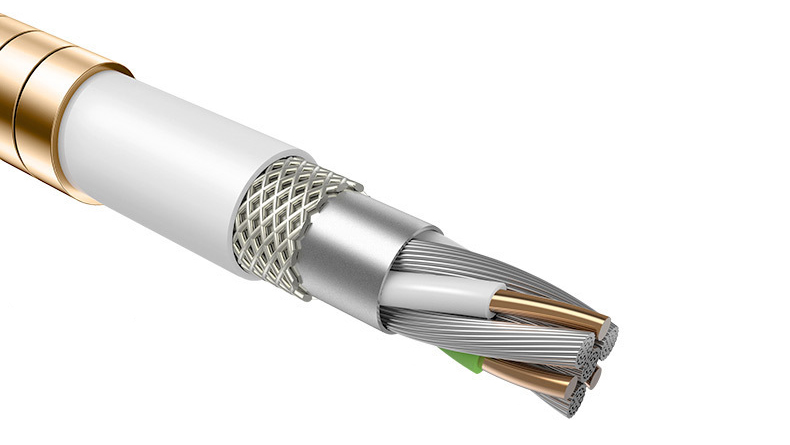 Stronger than Standard Cables!
This ultra-durable cable is 5 Times Stronger than the competition.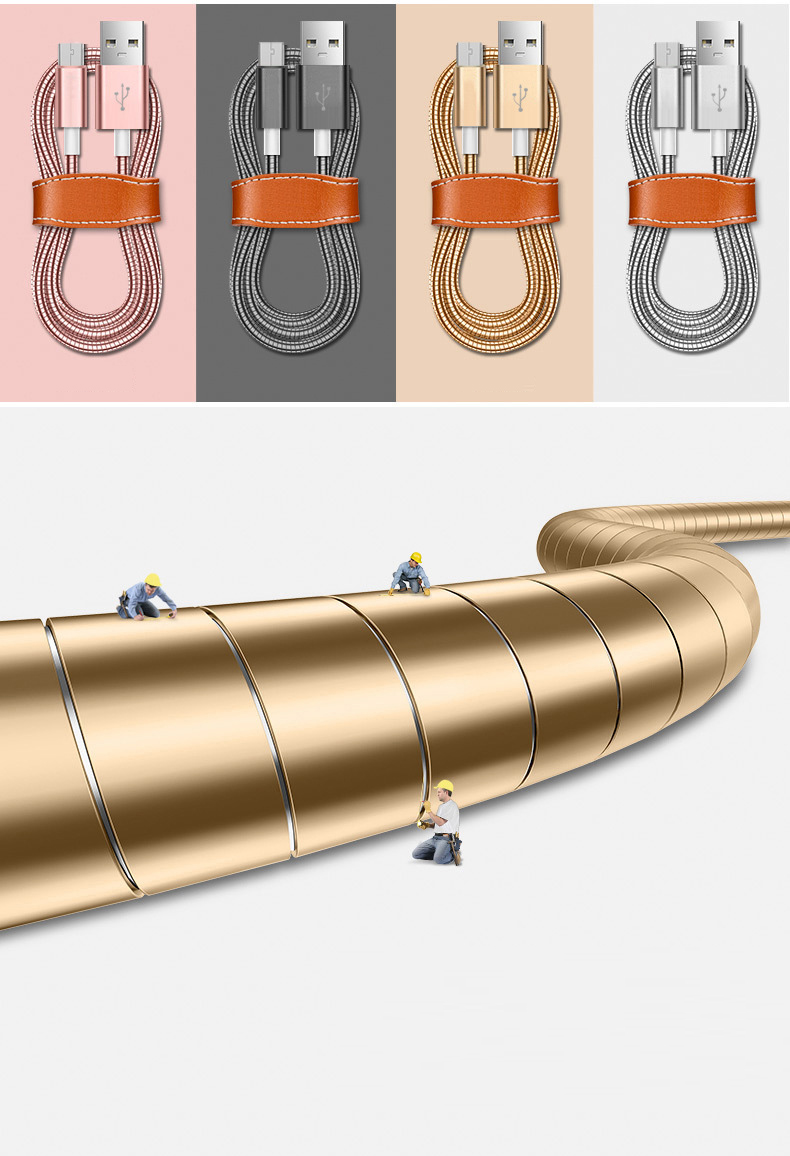 Enhanced Signal Transfer
Create optimal communication between your devices with Yi-Links's Cable. A high purity copper signal wire creates enhanced data transfer & sync, making the communication between devices optimized to be even faster. A high purity copper signal wire enhances the signal transfer ensuring continuous communication between devices. Yi-Links delivers optimal communication between devices.
>
Proven Strength, Great Looks
These cables are engineered to last and come in an array of colors to fit your style and mood.
Tangle-free
No more messy knots, the braided cable actively resists tangling for convenient and easy use.
| | | |
| --- | --- | --- |
| | | |
| Stronger than Standard Cables | Tangle-free Cable | Quick Performance |
---